The use of 0345 numbers is becoming very popular in the United Kingdom. These are landline telephone numbers that are special because they cannot be associated with any geographical area of the United Kingdom. It is not possible to find out where the landline number is that you are trying to call or receiving a call from by looking at the number alone.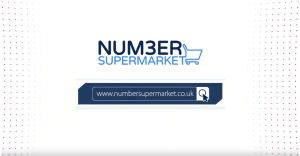 0345 numbers are non-geographic numbers (NGNS) used by many large organisations. 03 numbers such as 0330, 0333, 0345 and 0370 are included in your monthly landline or mobile minutes. Otherwise, 0345 numbers are charge at a local rate (the same call charge as to a 01 or 02 number). Ofcom regulations require telephone number providers to treat 03 numbers identically to 01 and 02 numbers whether you are calling from landline or mobile. This is why many businesses are changing their 0845 number for an 0345 number; this includes governmental departments, shops, banks and many SMEs.
Contents (click to jump to section)
0345 Number Call Costs
Why choose an 0345 number?
What do people think of 0345 numbers?
Cost of calling 0345 numbers from a mobile
Buy your 0345 number
Call charges for UK phone numbers
A telephone call to any 0345 phone number will be charged the same rate as if it were to a landline or business helpline. Any non-geographic number that starts with 03 is charged at the same rate as an 01 or 02 number
0345 telephone numbers are not used by individuals, but by large organisations usually. These can include government departments, businesses, charities and sometimes hospitals. The use of 0345 numbers is regulated by Ofcom, and that includes how much it will cost you to call them. If you would like a full breakdown of the cost to call 0345 numbers, visit our guide here.
If you are dialling an 0345 number (i.e. any number starting with the range 03, such as 0300, 0333, 0330. 0300, 0330, 0333, 0370 or 0345 numbers), it will cost the same price to call as if you were calling an 01 or 02 landline – including from mobiles. This is one of largest selling points of the range, and you can check how much you are going to pay below.
| Number starts with | Landlines p/m approx | Mobile p/m approx |
| --- | --- | --- |
| 0345 | up to 9p | 3p to 55p |
Cost of calling 0345 numbers from a mobile
Once again, calling an 0345 number from a mobile is billed the same as a call to a normal landline, and for most contract customers this means that it should simply come out of your inclusive minutes. However, you can check the amount you will be charged on our full table here, or on a shortened version with the main networks below
| | |
| --- | --- |
| Mobile Network | |
| 3 (three) | 3p per minute |
| EE | |
| O2 | |
| Orange | |
| Virgin Mobile | |
| Vodafone | |
Why choose an 0345 number?
The cost is the main reason that most businesses use an 0345 number, as it has advantages for their customers or clients. Dialling an 0345 number costs the same if you are phoning a landline number at a home or business using normal '01' or '02' number. You will be charged the same using an 0345 number as these.
Many mobile phone companies include 0345 numbers in your monthly number of voice call 'minutes', if you have them. This means that providing you have enough minutes left, you will not incur any additional charges for calling an 0345 number. This can be very helpful.
Similarly, your home landline call package may include free calls to other landlines at certain times of the day or week. For example, you may have free calls on the weekend or during the evening. If this is the case and you call an 0345 number during these times you will not incur any additional charge. However, if you call the 0345 number outside of the free period, you will be charged for making the call. The call charge would be the same as if you were phoning a normal '01' or '02' number.
What do people think of 0345 numbers?
Many people consider 0345 numbers to be 'free'. However, they are not free, but many people do not realise this because they do not get charged any extra for making the call to the 0345 number. They are not the same as '0800' or '0808' numbers therefore.
There are several varieties of 0345 numbers. All numbers that start '03' can be considered to have the same way of call charging. If you or your business would like to get an 0345 number, they can be set up in minutes when you purchase through Number Supermarket.
Buy your 0345 number
Interested in buying your own 0345 number? Choose from the packages below, or speak to a member of our team by calling 0330 332 0400 now.
Call charges for UK phone numbers
Need to know how much your customers are going to pay to call a number before you buy? Here's everything you need to know, including the call charges for 0345 telephone numbers, and other 03 numbers numbers.
Number Range
Description of number range
Approximate call per minute from landline
Approximate call per minute from mobile
01
02
Geographic numbers
up to 13p
3p to 55p
03
0345
Non-geographic numbers
up to 9p
3p to 55p
030
Reserved for charities, not-for-profit organisations
up to 10p
3p to 40p
07
Mobile telephone numbers
10p to 20p
3p to 55p
070
Personal numbers, also known as follow me numbers, regulated by the Phone-paid Services Authority
4p to £3.40 (plus a possible 51p per call)
30p to £2.50 (plus a possible 51p per call)
0800
0808
Freephone numbers
Free
Free
0843
0844
0845
Business rate numbers
up to 7p and your phone company's access charge
up to 7p and your phone company's access charge
0870
0871
0872
0873
Also business rate numbers, but regulated by Phone-paid Services Authority
up to 13p and your phone company's access charge
up to 13p and your phone company's access charge
09
Premium rate numbers (regulated by the Phone-paid Services Authority)
up to £3.60 and your phone company's access charge, plus 5p to £6 per call
up to £3.60 and your phone company's access charge, plus 5p to £6 per call